City: Budapest
Time zone: BST +1 / CET
Population: 2 million
How far?
The Hungaroring is 900 miles (1,448) from the McLaren Technology Centre.
Getting there
Flights from London to Budapest are plentiful and the movement of team personnel mirrors the schedule of other European events. The pre-set up crew arrives on the Monday of race week; the mechanics arrive on Wednesday morning and the engineers on Wednesday afternoon.
Biggest travel headache?
The team stays at both of the Hilton hotels in Budapest so there's some logistical planning to work out who sleeps where. The distance from hotel to track can be a concern: the Hungaroring is the furthest circuit that's accessed by road and lead times prior to the event are that much longer.
@McLarenF1's view in 2016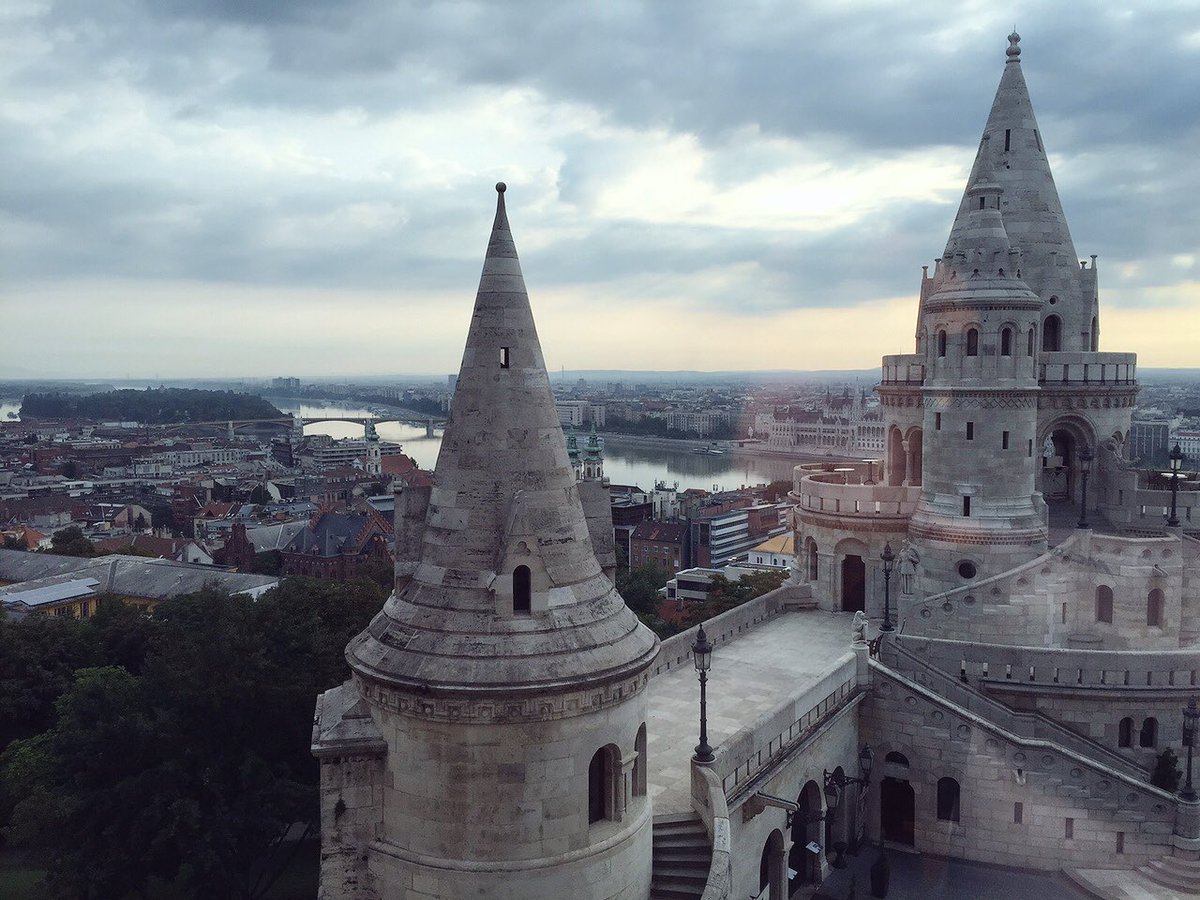 Surprising fact
More than 200,000 people watched the inaugural Hungarian Grand Prix in 1986. This is a good track for spectators because it's built in a bowl, meaning it's possible to see 50 per cent of the circuit from most vantage points.
Local speciality
Hungarians are passionate about stews, breads and pastries. However, the dish that symbolises Hungarian cuisine is goulash soup – a meat stew, usually beef, mixed with potatoes, onions, carrots and spices. A word of advice from local chefs: don't use flour to thicken the soup if it's too watery.
When in Rome…
If you're going to the race, why not take time out to visit beautiful Lake Balaton. Its surrounding countryside is one of Hungary's 22 wine-growing regions.
Weather
Temperatures in mid-summer are very warm in Budapest. Last weekend the ambient temperature peaked at 35 degrees Celsius and there doesn't look like being much respite over the grand prix weekend.
Top tips from our local Hilton Concierge
Your inside information on Budapest, brought to you by our partner, Hilton. 
Where is your favourite place in Budapest and why?
Budapest is an amazing and vibrant city full of wonderful places that cater for all moods. For romantic walks go up to the Castle District, wander in between the historic buildings and admire the beautiful Danube view. You can indulge by shopping on Váci Street and Fashion Street which host a wide selection of boutique shops.
If you get tired from the shopping activities there are many cafes in downtown Budapest serving fresh coffee and juices. After a busy and active week I would recommend going to relax at Kopaszi-Gát where you can just simply soak up the sun and have fun with friends.
What is the must have souvenir to take away with you and where can you get it?
I would suggest the following items: our famous embroidered tapestry, a real home-made palinka and a rubik cube from the market.
Which location sums up the Budapest lifestyle best? 
Budapest caters for all lifestyles so it is hard to give just one location! I would say Central Market Hall to do your daily food shopping to prepare delicious Hungarian dishes; Erzsébet Square for gathering with friends, Basilica area to see the 2nd largest church in Hungary and also to enjoy the popular bars, wine bars, clubs; City Park for family attractions such as the Zoo, Circus, Szechenyi Thermal Spa and Margaret Island because of its unique location with pools and running track for sport activities.

Describe the Budapest in 3 words.
Charming, vibrant and historical.