Jenson Button fastest in practice as Sebastian Vettel crashes
Sebastian Vettel –  A Worthy Racer?  – Moaning Myrtle
McLaren's Jenson Button set the pace as his title rival Sebastian Vettel recovered from an early crash in practice for the Japanese Grand Prix.
To keep his title hopes alive, Button has to win in Suzuka on Sunday and hope Red Bull's leader fails to score.
The 2009 champion led both sessions, with Fernando Alonso's Ferrari second fastest overall ahead of Vettel.
McLaren's Lewis Hamilton caught traffic and was eighth, behind Mark Webber's Red Bull and Felipe Massa's Ferrari.
Vettel's crash at the second Degner corner provided some late excitement in an otherwise fairly sedate opening practice session at the challenging Suzuka circuit.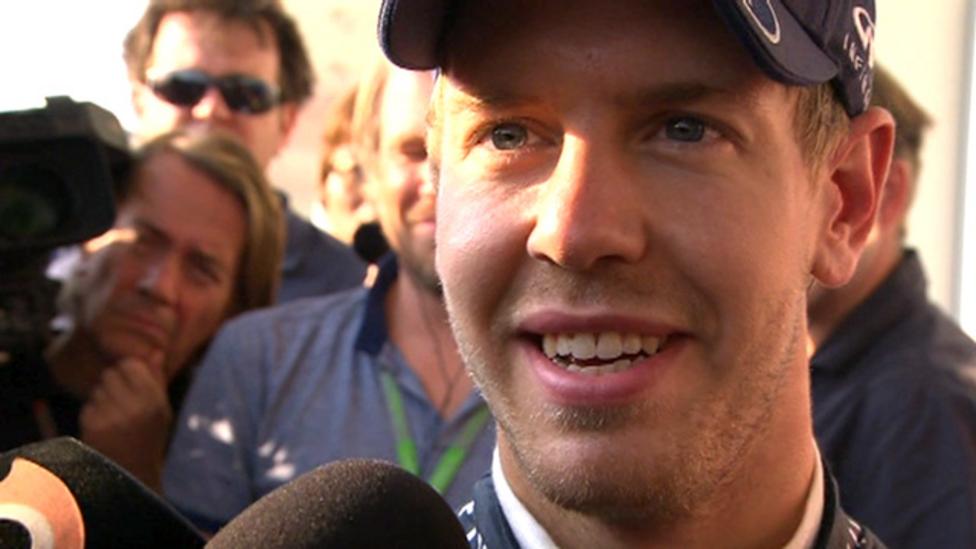 The defending champion added to the drama by running along the track, rather than waiting to be picked up by the marshals, leading to speculation that he was trying to stop the TV cameras filming the damaged front section of his car.
"It was a classic mistake around Degner One," said BBC 5 live analyst Anthony Davidson. "But it was a mistake nonetheless.
"He lost the front end, felt the rear was a bit light, let the car run out wide and then he was on the gravel and paid the price."
Vettel insisted on Thursday that he was not going to approach this race any differently than any other, and after first practice he told BBC F1 pit-lane reporter Lee McKenzie that the crash was the best reminder he could have had to focus on what he was doing on track rather than the championship.
"It was not really a big mistake," he said. "Maybe at that moment I was not 100% awake, and mistakes around here can be quite costly.
"I went off and tried to come back, tried to slow the car down as much as possible but didn't make it and hit the wall slightly."
Button finished runner-up to Vettel at the last race in Singapore and is the only driver who has a mathematical chance of stopping the German from defending his Formula 1 crown.
To do that, the 2009 champion has to win each of the remaining five races and hope Vettel does not win a point.
Button has commented here that mistakes are punished at Suzuka and realistically he will need Vettel to continue making errors this weekend.