Red Bull fined and Vettel demoted for causing crash at Australian grand prix
Sebastian Vettel –  A Worthy Racer?  – Moaning Myrtle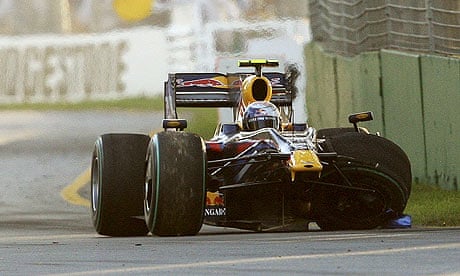 Red Bull's Sebastian Vettel will be demoted 10 places on the starting grid at the Malaysian grand prix next weekend after he caused a collision while fighting for second place in Melbourne today.
Vettel's team was also fined $50,000 after stewards ruled the German had forced BMW-Sauber's Robert Kubica off the track three laps from the finish in an incident which ended the formula one's season-opening race for both drivers.
The German had continued on the track with one front wheel hanging uselessly off his car in a doomed attempt to finish the Australian grand prix.